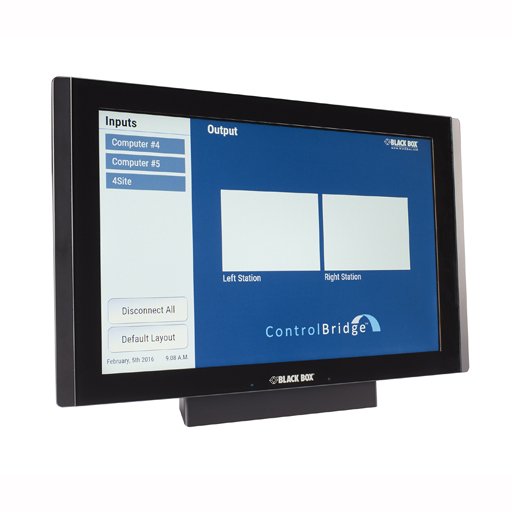 Complete control of rooms and systems
Get the maximum level of automated control of rooms with ControlBridgeTM. Use this comprehensive system to connect and control everything in conference rooms and control rooms: audiovisual systems, including projectors, sound, screens, and others; KVM systems; and room controls, such as lights and blinds. Instead of fumbling around trying to prepare the room, just press a button or use a touch panel. With ControlBridgeTM, you can focus on the objective, not the technology.
Control your rooms and work environments.
Connect everything you need