Discover our innovative IP Matrix Switching Distribution solution, designed to optimize signal distribution in your audiovisual environment. With our advanced IP-based technology, you can efficiently and flexibly transmit and switch signals without geographic limitations. Simplify the management of multiple sources and destinations and gain full control over your distribution system. Increase the scalability, reliability, and security of your AV infrastructure, taking your audiovisual experience to the next level.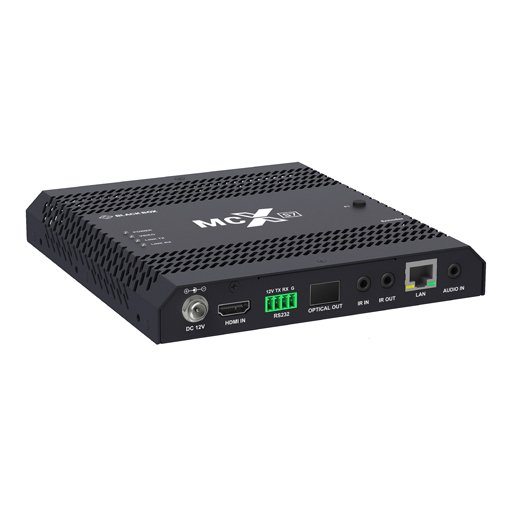 Multicast AV signals to an unlimited number of remote screens without issues. It can be easily installed in any modern network, through Ethernet, fiber or both.
It transmits real uncompressed video in 4K 60 Hz 4:4:4 and has zero latency between the source and the screen, with seamless switching.
It is ideal for high-performance AV applications that do not require video scaling options.
It supports HDMI 2.0 over IP.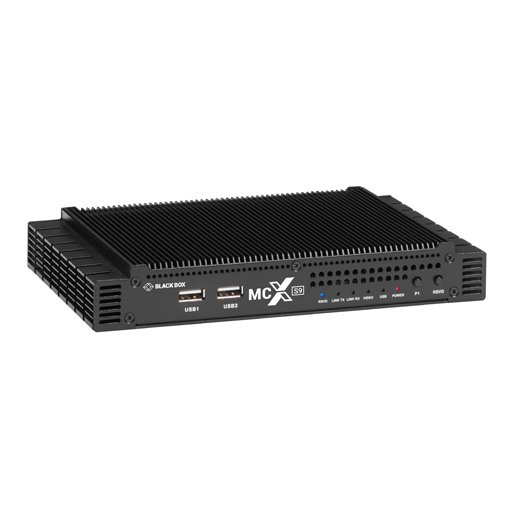 Distribute and extend uncompressed 4K 60 Hz 4:4:4 video and audio from any source to any screen on your network.
Easily control how your content is displayed on each and every one of your screens with advanced scaling options like multi-view, PiP, and more.
Perfect for video walls. Features USB compatibility for audio, webcams, flash drives, keyboards and mice.
Streams real, uncompressed 4K 60 Hz 4:4:4 video and supports HDMI 2.0 and DisplayPort 1.2 over IP.
The MCX Gen 2 Controller is an all-in-one SDVoE/AVoIP network controller and manager for the MCX AVoIP system.
It features an intuitive user interface that makes setup and management of your MCX system very simple.
You get complete control of your entire MCX AVoIP system. It offers security measures that protect against unauthorized viewing of content.
Real-time status monitoring, comprehensive device tracking.