Designed for seamless integration.
The Scout series was our response to the needs expressed by our clients when tackling projects with a high degree of equipment integration.
A console for the present and the future
A console designed to accommodate a significant amount of equipment, both current and future. It also has the ability to adapt to any operational position and is fully configurable in terms of shape, dimensions, color, and structure.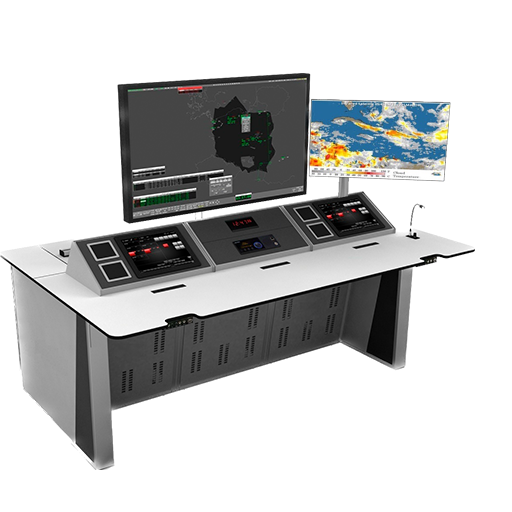 Operate without additional tools
Following our philosophy of reducing maintenance operation times, the use of additional tools is not necessary for carrying out these operations.
Open multipurpose console. It has the capacity to adapt to any operational position. Configurable in size, shape, and colors. Designed for positions with high equipment needs.
A console specifically designed for control operations. Completely independent and with great capacity for equipment integration. A unique workspace.
Your product tailored to your needs
To complement your solution, we offer a range of proprietary and commercial products, adapted to the position chosen by the client. Our technical office will also create the necessary elements for the integration of any client-owned equipment that requires implementation.